The first question folks ask is:
Where in the World is Roger Bodo These Days?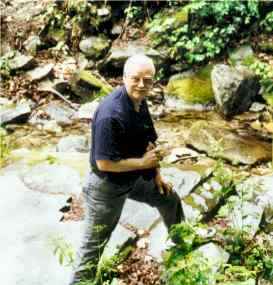 Have to admit I've been a little loose footed these days, but here's the plot: In 1991, I leave a great condo in
Bloomfield Hills, Michigan to go back to school and get a Masters Degree In Instructional Design from the
University of North Carolina at Chapel Hill. A two year stay in NC has now reached ten . Shortly after
graduating I find work in Raleigh. After a 6-year stint at Nortel (The company previously known as Nortel
Networks which previous to that was known as Northern Telecom), I end up at IBM. Not a bad ending.
In the meantime, in 2000 a house in the Blue Ridge Mountains opposite the third highest mountain east of the
Mississippi. Grandfather Mountain, has become home. From here I write this and from here I commute to IBM
near Raleigh and stay there two nights a week. The rest of the time I work and play in the mountains. Which
isn't all bad. Cheers y'all.

Roger - Grandfather Mountain Stream 6-3-200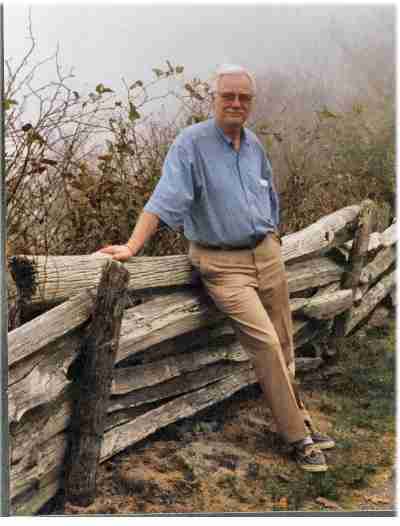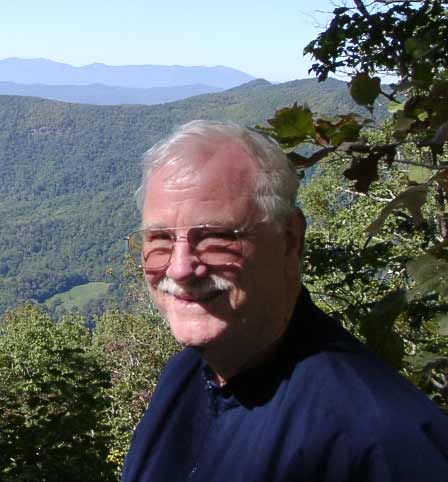 Blue Ridge Parkway Near Mt. Mitchell Overlooking Linville Gorge- Fall 2001